ARCHITECTURE
ARCHITECTURE
What we call Lumentektur describes our unique approach to site-specific 3D-video mapping on architecture. It refers to both a highly sophisticated technical method and an artistic orientation. Speaking as creatives, our work endeavors to take digitally mediated storytelling to the next level. Using diverse artistic tools, such as architecture remix, virtual lighting technology and virtual theatre, we conceive audio/visual stagings on the fluctuating cusp between virtual and real spaces. Seizing the inherent structures of the given architecture as a conceptual starting point, our works form an aesthetic symbiosis with the façade and bring forth coherent and stunning sensual impressions.
SCULPTURE
SCULPTURE
Augmented sculptures are hybrid media installations composed of two dimensions: a physical object and a custom fit virtual guise. Both dimensions are designed to directly reference each other and merge into one consistent sensory impression. The resulting dynamic objects represent a new form of convergent art, comprising features of classical sculpture and media installation.
The object-specific projection mapping can be used to create both pictorial narrative elements and rather subtle illusions of movement and dynamic light sources. Every augmented sculpture is designed from scratch in order to make sure that its form, material and virtual layers form a strong, cohesive unit with its environment. By combining various types of natural and artificial materials with digitally conveyed imagery, we create tangible and localized artworks in the transitional space between our digital and real living environments.
EXPLORATION
EXPLORATION
Our work is located in the emerging intersection between media art, performance, science and technology. We are driven by the curiosity to explore the potential of site-specific video mapping to be adapted across the borders of media and genres. We continue to discover new forms of artistic expression that become possible due to technological innovation and interdisciplinary discourse.
Our experimental approach has led us in various directions. Coming from Lumentektur as a specific form of projection mapping, we've been able to expand into related fields, such as exhibition design, performing arts and media architecture. Through systematic research and international exchange with colleagues, partners and clients, we're constantly pushing the boundaries between genres, styles and workflows.
DEBATE
DEBATE
A crucial part of URBANSCREEN's work is the ongoing investigation of the phenomena arising from the diverse changes digital technologies have brought to our living spaces and modes of communication. Our practical work has always been driven by an enthusiasm for innovation and therefore led to theoretical findings that call for exchange and debate. As experts in the field of media art and its technical and theoretical backgrounds, we've been invited to international conferences and workshops worldwide. Via this exchange with fellow researchers, we find invaluable inspiration for our work.
ACHIEVEMENTS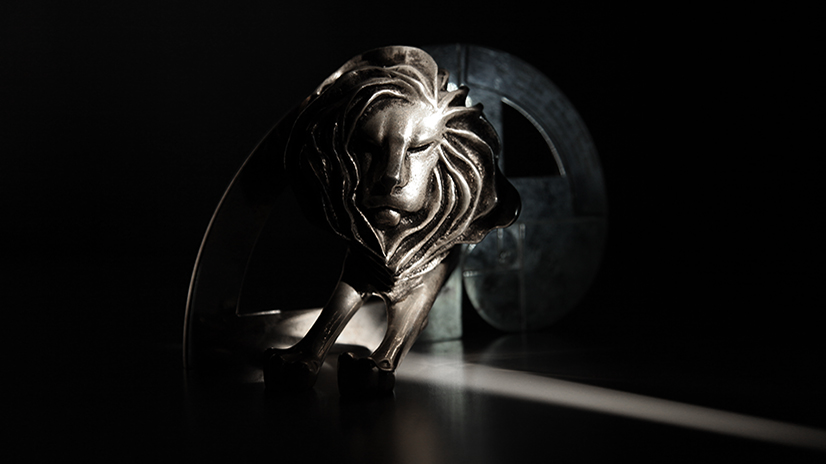 ACHIEVEMENTS
From our first steps as an independent art association to where we are today, there have been many small as well as huge landmarks. From discovering exciting new tools to having our work be honored with top notch design and communication awards, such as a Cannes Silver Lion and a German Lighting Design Award, we've found all these steps to have been crucial for URBANSCREEN's evolution.
PRESS & PUBLICATIONS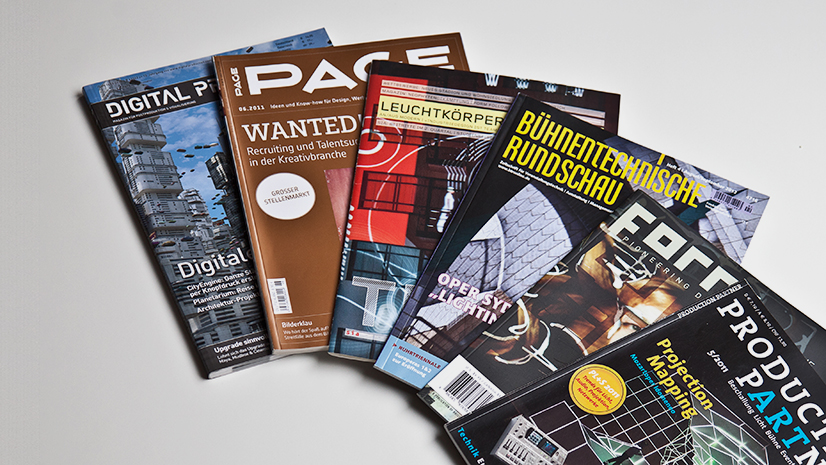 PRESS & PUBLICATIONS
Reading one's name in a magazine or seeing one's work on TV never really gets old. In recent years, our work has been featured in various formats, including architecture and media art blogs, magazines and TV broadcasts.
COOPERATIONS
COOPERATIONS
Throughout our journey, we have been successfully working with many brilliant people and companies from various branches and origins. Our clients came from quite different branches – we have been producing for theaters, film & art festivals, museums & institutions as well as international companies & enterprises in order to celebrate their anniversaries, inaugurations or staging their architecture for specific moments. International collaborative projects and diverse working contexts have been a trigger for our development and innovation. All this would not have been possible without the help of our invaluable partners who have been supporting our work and research over the years. Some of them have remained good friends, deeply influencing our work by providing their expertise and creativity.